Looking for a way to make your event extra special? I believe this is a great and unique way to surprise your  guests. Who doesn't love a little unexpected performance? There are many different types of singing waiters and you are  sure to find the ones that will suit your taste. This is a list of my personal favourites that we offer here at Audio  Networks to help you make a choice.
Opera Waiters
Beautiful and timeless
The Opera singing Waiters will leave your guests in awe, they are classically trained and truly amazing vocalists.  There is no better way to surprise your guests than with these wonderful singers that will deliver an emotional  performance and leave you and your friends with wonderful memories. They are suited for corporate events or  private dinners, weddings… Do not miss this opportunity to book one of the most exciting acts in Ireland!
See more here: http://operasingingwaiters.ie/
Diva Waiters
A fabulous surprise
Are you looking for a fun and exciting way to entertain your guests? The Diva waiters will not disappoint you.  This brand new concept will wow your guests. The Diva Waiters know how to get the crowd going and singing along  to all your favourites. Etta James, Marvin Gaye and Dream Girls are some of the artists they cover throughout  their set so you know this will be a performance to remember!
See more here: https://www.irishweddingbands.ie/wedding-bands-ireland/singing-waiters/
Swinging Waiters

These Crooners will win over your heart
If you are looking for the perfect element of surprise, then look no further; the Swinging Waiters will awe your  guests. Starting their set with the classic "That's Amore" they offer a professional performance that will leave you  with memories you will cherish. If you are looking for crooner voices to sing classic, this is the group to book!
See more here: https://audionetworks.ie/drinks-reception-music/swinging-waiters/
ABBA Waiters
Dance the Night Away
Are you an ABBA fan? Then this is the best way to entertain your guests at your party! Our ABBA waiters will not  disappoint you, and will bring energy and fun to your night. They are perfectly suited to corporate or private events  and can adapt to your audience. Whether you are a Dancing Queen or not, this is not something to miss out on!
See more here: https://audionetworks.ie/singing-waiters/abba-singing-waiters/
Celtic Waiters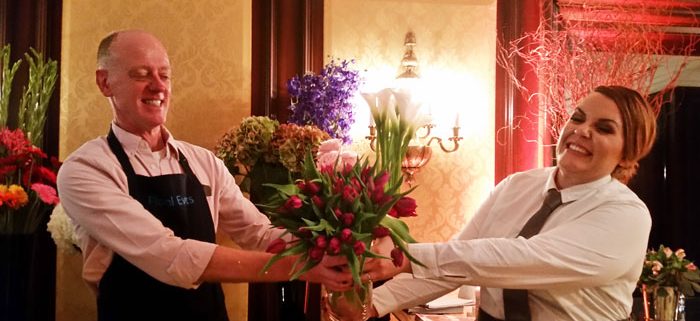 Bringing tradition and modernity together
The Celtic Waiters offer a one of a kind performance, which will amaze the audience. Theses wonderful Celtic  vocalists will deliver a performance that will not be forgotten. The Celtic Waiters link their classical training to  theatre and surprise comedy.  If you are having an Irish themed night, dinner or wedding, they will not disappoint.
See more here: https://www.singingwaitersireland.ie/post-1/