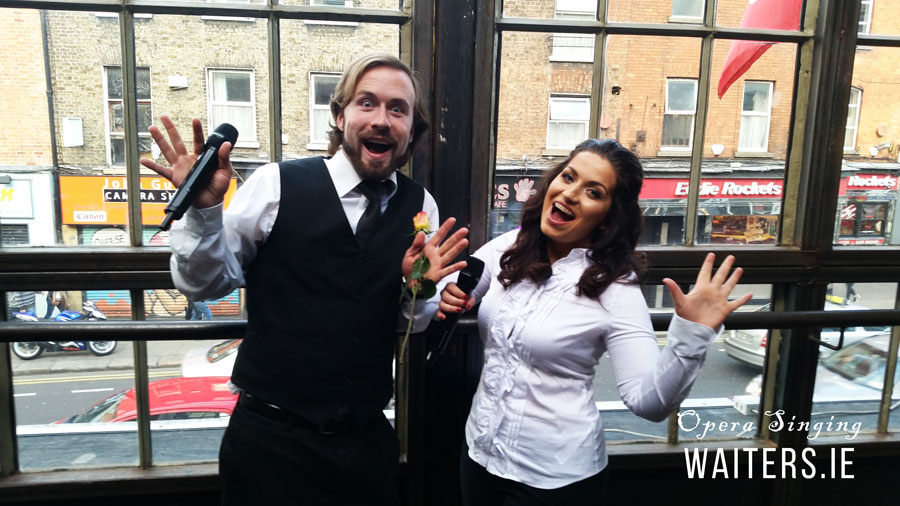 POP-ERA; A mix of the Best in Opera Favourites and POP Classics from our celebrated Opera & Singing Waiters Ireland
Singing Waiters Ireland brings to you the contemporary and classical, both in one act fittingly named: POP-ERA. Combining Pop and Opera to create something very special, promising to be music to every single guest's ear. An act that beautifully blends together two very different genres of music styles, performing songs of a set list that enables versatility, which automatically satisfies a wider spectrum of your guests.
Whether you are planning a Corporate Event, Private Party or Wedding Celebration, with POP-ERA you will amaze, bring laughter and a musical masterpiece to your function. Our stunning vocalists deliver a set full of passion and conviction, with trained voices and experiences gathered which help to read and adapt to the crowd in the room – putting on an always original and personal show just for you and your very own Unique Event.
For more information on this Alternative Entertainment Act please do not hesitate to call Faye or Suzy on +353-1-201-3660. The girls are always happy to answer all your question and happily advice you on how to book POP-ERA. If you'd rather send through and email, please do so via our Contact Form.
POP-ERA Set list
• That's Amore
• Nella Fantasia
• O mio Babino
• Nessun Dorma
• Brindisi ( drinking song with Napkins )
• New York New York
• Let it snow
• My way
• Ireland's Call
A couple of pointers about the show
• Approximately 35 minutes in duration
• Choose Your Own Music
• Top Leading Singers
• Where Contemporary meets the Classics
• Also known as 'Undercover Entertainers'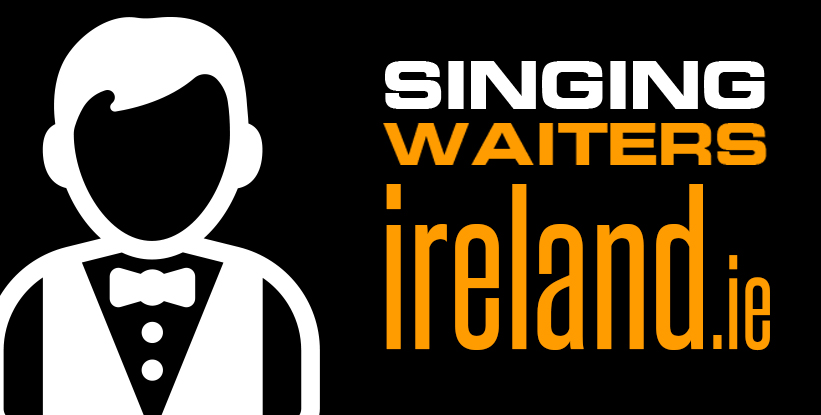 +353-1-201-3660 / info@singingwaitersireland.ie